624 N.E. 17th Street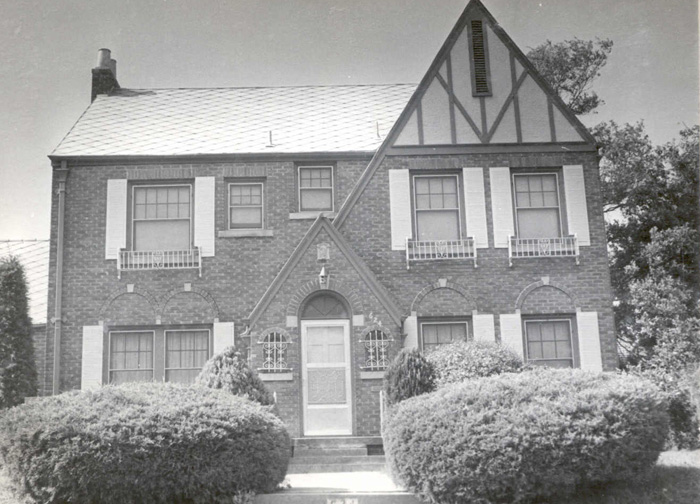 This is a buff brick, high pitched green shingled roof, English style house, with a two-story gabled wing on the west. The front door is in another gabled projection with round headed door under a carved stone crest. The one-story side porch is supported by brick arches.
Milton E. Parker 1930-48
W.A. Landers 1948-56
Atlee Beagle 1956-73
Mr. Parker was one of the original 89ers who made the famous run into Oklahoma Territory. He owned the section of land which became the Harrison-Stiles residential area. His son, William, was Mr. Frank Phillips' private pilot for many years and now lives in Bartlesville, Oklahoma. Another son, Ben, was president of Golden Colorado School of Mines.
Mr. Landers founded the W.A. Landers Mechanical Contracting Company. His firm did all the mechanical work in the following buildings: Home State Life Building, St. Anthony Hospital, Baptist Hospital, Price's Tower in Bartlesville, American Airline Terminal in Tulsa, First Bank of Midwest City, and Penn Square Shopping Center. The firm was founded in about 1947. He received the first license when licenses were first required for mechanical contractors. He was the national president of Mechanical Contractors in 1957 and was listed in Who's Who in Oklahoma.
Mr. Beagle was the agent for Mutual Benefit Life Insurance Company.