620 N.E. 17th Street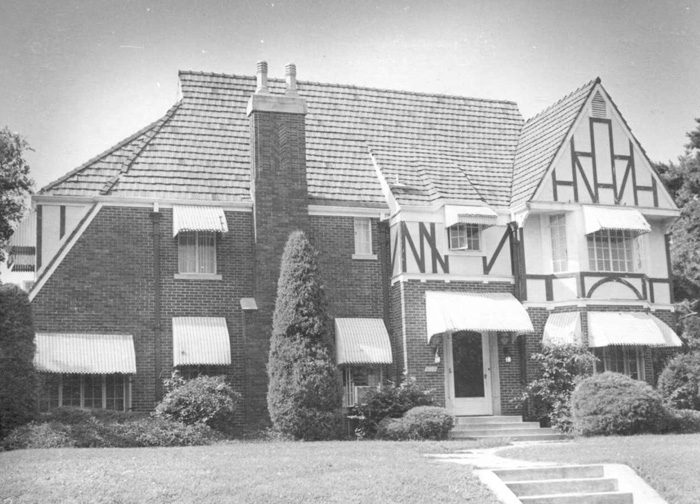 Here is a buff and red mingled brick house with high pitched French-style tiled roof in red and muted shades of blue. This English style house has half-timbering on parts of the second story. The west wing projects out with bay windows two stories high. The front door is faced with stone carving and a Tudor arch.
William Atkinson 1931-41
Thomas French 1944-60
Dr. Oscar Parsons
Dr. Allen Stanley (See also 612 N.E. 17th)
Mr. Atkinson, oil man, moved from here to 645 NE 15th Street. He had this house built, but lost it in the depression.
Mr. French was the owner of Carey Ice Company.
Dr. Parsons was a member of the Department of Psychiatry and Behavior Sciences at the University of Oklahoma College of Medicine.
Dr. Stanley is also a member of the College of Medicine faculty, presently holding the rank of Professor Emeritus of Physiology.
The photo below shows the house without the awnings that were added later.