606 N.E. 17th Street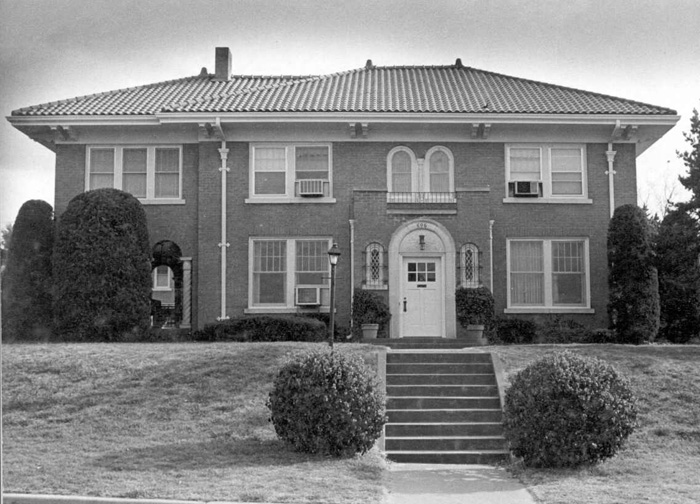 This house has buff brick with red Spanish tiled roof. A pair of arched windows divided by a cut stone twisted column pilaster centers over a one-story door projection. The door is arched with a cut stone arabesque pattern tympanium over it. The side wing is two stories with an arcaded porch on the first floor featuring twisted stone columns with aeanthus leaf capitals. G.A. Nichols built the house and it was custom-finished for Harvey Everest.
Harvey P. Everest 1928-31
J. Aubrey Thing 1931-40
Marvin J. Adams 1940-52
Dr. Ralph Hubbard 1952-58
Dr. Harris D. Riley, Jr. 1958 –
Harvey Everest was president of Mid-Continent News Company. When he sold it in 1970, it was the largest magazine distribution company in the world. He then became president of Liberty National Bank. Mrs. Everest reminisced about the children riding their ponies in the fiels, as there were no houses between their house and the Capitol during the time they lived there.
J. Aubrey Thing established the OK Furniture and Rug Company in 1918. After he died, Mrs. Thing married Marvin J. Adams